Keto Friendly Market
Regular price
Sale price
$36.99
Unit price
per
Sale
Sold out
Feel lighter after meals with high-quality digestive enzymes and potent herbs. Dr. Berg Gallbladder Formula Extra Strength delivers highly-concentrated digestive enzymes, including pancreatin and pepsin, purified bile salts, and carefully-selected digestive herbs. Each bottle contains 90 capsules
𝗣𝗢𝗪𝗘𝗥𝗙𝗨𝗟 𝗚𝗔𝗟𝗟𝗕𝗟𝗔𝗗𝗗𝗘𝗥 𝗦𝗨𝗣𝗣𝗢𝗥𝗧 - Promotes healthy levels of bile salts and a healthy flow of bile to have a cleansing effect on your gallbladder. This powerful enzymatic formula helps you keep a healthy, functional gallbladder!

𝗦𝗢𝗢𝗧𝗛𝗘𝗦 𝗔𝗡 𝗨𝗣𝗦𝗘𝗧 𝗦𝗧𝗢𝗠𝗔𝗖𝗛 - Helps ease the pain and discomfort caused by diarrhea, bloating, gas, constipation and other GI disorders. Watch your stomach get flatter as you get rid of bloating!

𝗦𝗨𝗣𝗣𝗢𝗥𝗧𝗦 𝗛𝗘𝗔𝗟𝗧𝗛𝗬 𝗗𝗜𝗚𝗘𝗦𝗧𝗜𝗢𝗡 - Boosts the body's ability to digest fats, fiber, protein, and carbs which in turn helps increase digestion efficiency and decreases fatigue to help you feel your best after a good meal.

𝗘𝗡𝗛𝗔𝗡𝗖𝗘𝗦 𝗕𝗢𝗪𝗘𝗟 𝗙𝗨𝗡𝗖𝗧𝗜𝗢𝗡 - Stimulates the movement of the colon for a natural cleanse of your body's waste. "Go" without effort or strain with regular bowel movements!
Ingredients
Pancreatin 4x, Betaine Hydrochoride, Ox bile Extract, Conjugated bile salts, Stone Root (collinsonia canadensis), Pepsin, Slippery Elm Bark (ulmus rubra), Choline (from choline bitartrate) Silica, magnesium stearate (vegetable source), vegetable capsule
Directions
Suspend the use of the gall bladder formula while the symptoms reside and/or consume 1 teaspoon of apple cider vinegar in a glass of water if cramps occurs while taking this supplement.
Share
View full details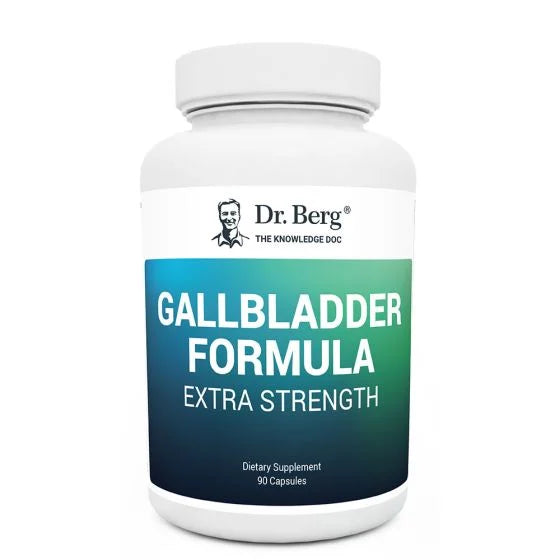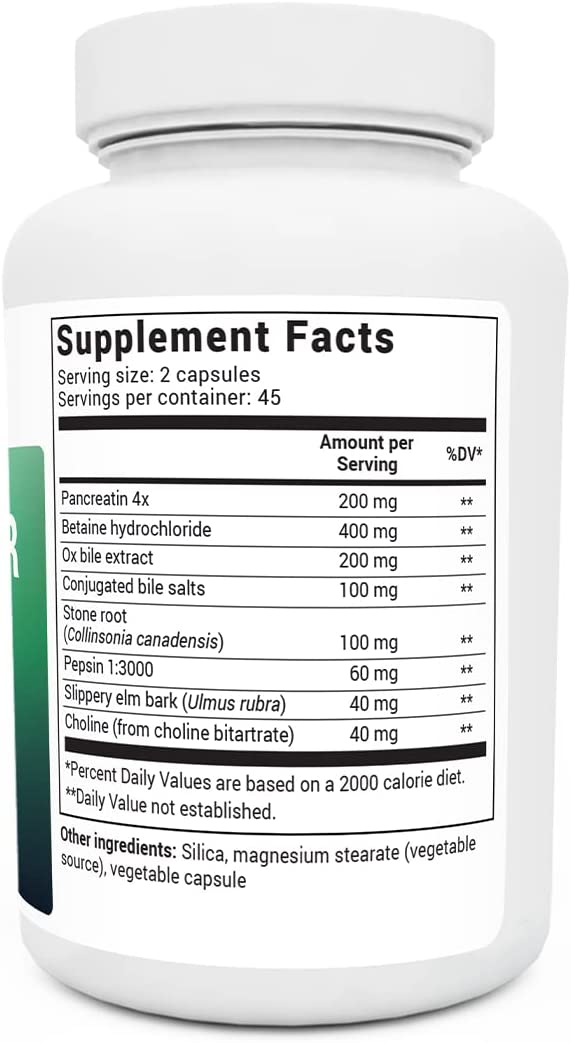 Item not received
My tracking shows that my item was received more than 2 weeks ago at my post office. I checked with my post office and they searched but nothing for me. I emailed customer service of Keto Friendly Market and have not received a response. It happy about this.
Thank you so much for supporting my small business.