Mount Hagen
Regular price
Sale price
$10.99
Unit price
per
Sale
Sold out
25 single servings.  .43 cents a cup!
USDA Organic - Water Decaf Processed 
Our decaffeinated instant coffee has an outstanding reputation. Unlike most decaffeinated coffees that rely on chemicals, we use a natural process, ensuring the purest and best possible tasting coffee.
Mount Hagen coffee sticks are perfect for small households. No need to brew a whole pot when one cup will do.
Students: when burning the midnight oil (or not) for that extra boost.
Cooking: easy way to add a bit of coffee flavor to your favorite recipes.
Specialty coffee lovers: start with a base of warm milk instead of water to create your own cafe latte, irish coffee, anyone?
Campers: totally portable
Fairtrade coffee in an instant; no equipment required.
Vacation: never be without your perfect cup of fairtrade mount hagen, again without packing a coffee pot in your luggage. what goes into making a perfect coffee:
Nothing but fresh arabica beans from the best high-altitude regions, gently roasted, cultivated and refined, make it into our packages.
To us, perfection means that we only procure ecologically cultivated coffees in their countries of origin from small-scale farmers at fairtrade conditions. 
Fairtrade certified and sourced from fairtrade producers. total 100%. fairtrade means fairer trading conditions and opportunities for producers in developing countries to invest in their businesses and communities for a sustainable future.  processed in germany.
Share
View full details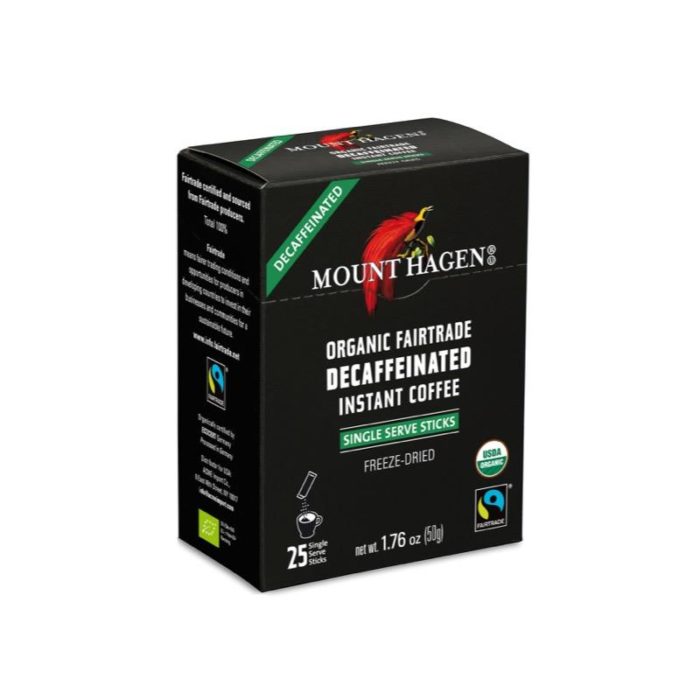 Thank you so much for supporting my small business.