Miss Mary's
Regular price
$12.99
Sale price
$12.99
Unit price
per
Sale
Sold out
Start each holiday morning with homemade coffee bliss.
The
Gingerbread Salted Caramel
will have you believing in the magic of the season. The bold ginger flavor is mellowed by salted caramel for a full-mouth flavor experience (and possible visions of sugar plums).
Sugar Free Miracle
Sinless Syrups deliver positively indulgent flavor using all natural ingredients and zero sugar. It isn't really a miracle... it just tastes like one.
HEAVENLY FLAVOR - Our formulas are made to satisfy your taste buds. Real flavor is now a sugar-free reality, without any chemical afterburn.
GUILT FREE INGREDIENTS - Sinless Syrups use natural sweeteners like monk fruit and organic stevia that won't disrupt gut bacteria like other sugar free ingredients. In fact, our syrups contain a prebiotic fiber to promote healthy gut bacteria. Gluten free, plant based, and major-allergen free make Sinless Syrups practically angelic.
KETO LIFESTYLE FRIENDLY - Go sugar free without giving up flavor. Miss Mary's products are made with clean ingredients so they taste and feel better. They also happen to have zero net carbs.
AFFORDABLE INDULGENCE - Sinless Syrups are perfect for creating the high quality coffee experience at home. Our coffee syrups are the no sugar way to make your favorite iced or hot coffee or espresso drinks. You can also use our coffee syrup for cooking, baking, cocktails, ice cream, dessert sauces, and more.
SERVING SIZE - Each bottle contains 24 servings.

Why Choose Sinless Syrups?
Sinless Syrups contain NO ARTIFICIAL ANYTHING, so you can simply enjoy the sweet treat! Start your day without worrying about the toxic badness of artificial sweeteners or the heavy sugar load found in other syrups. 
We use quality, natural ingredients so you don't have to worry about what they'll do to your gut (inside or out). Read more about artificial sweeteners...
Made with All Natural & Organic Ingredients:
☑  No Sugar/ Keto-Friendly/ Diabetic Friendly
☑  No Artificial Sweeteners 
☑  Major Allergens
☑  Gluten Free
☑  MSG Free
☑  No High Fructose Corn Syrup
☑  No Artificial Colors
☑  No Artificial Flavors
☑  Plant Based
Share
View full details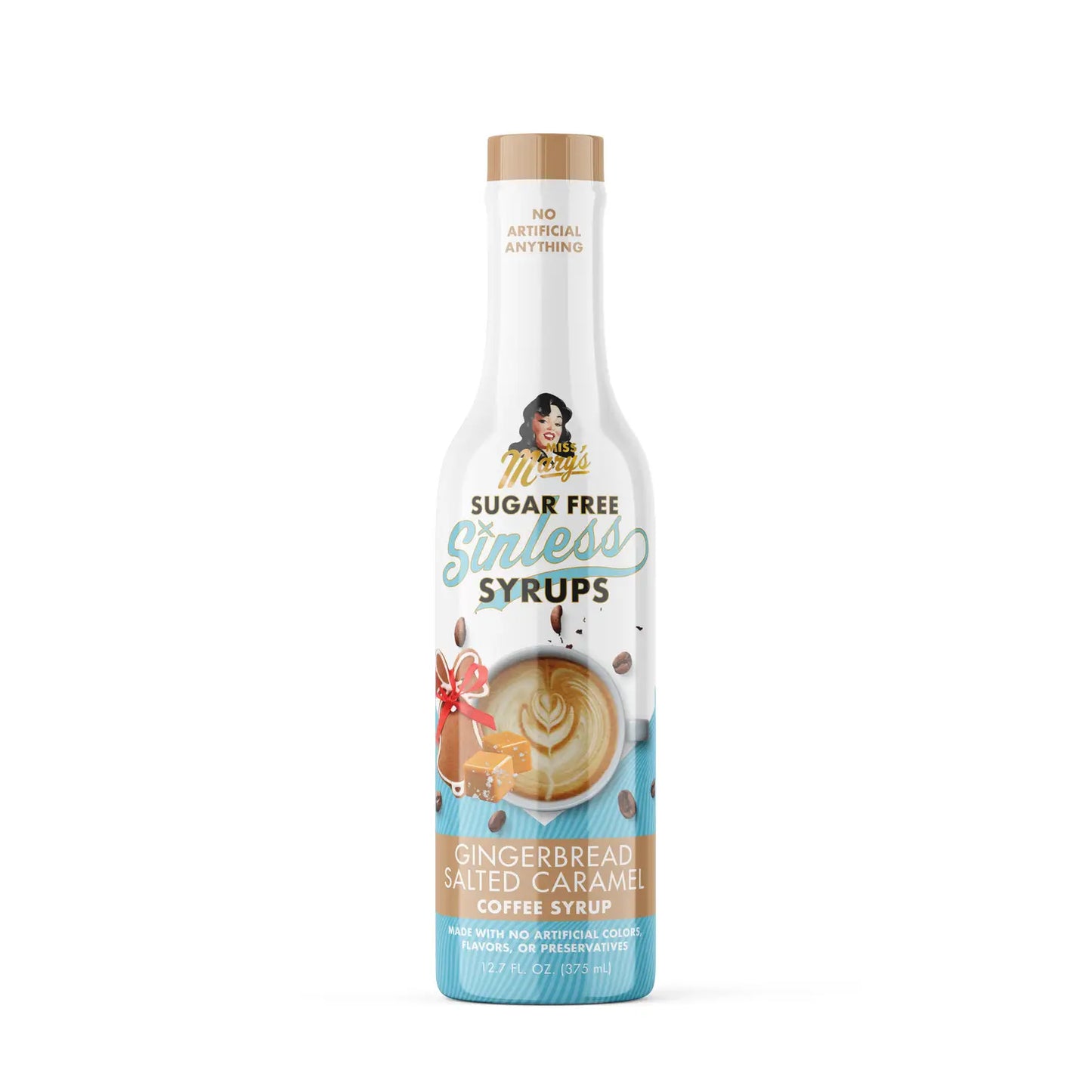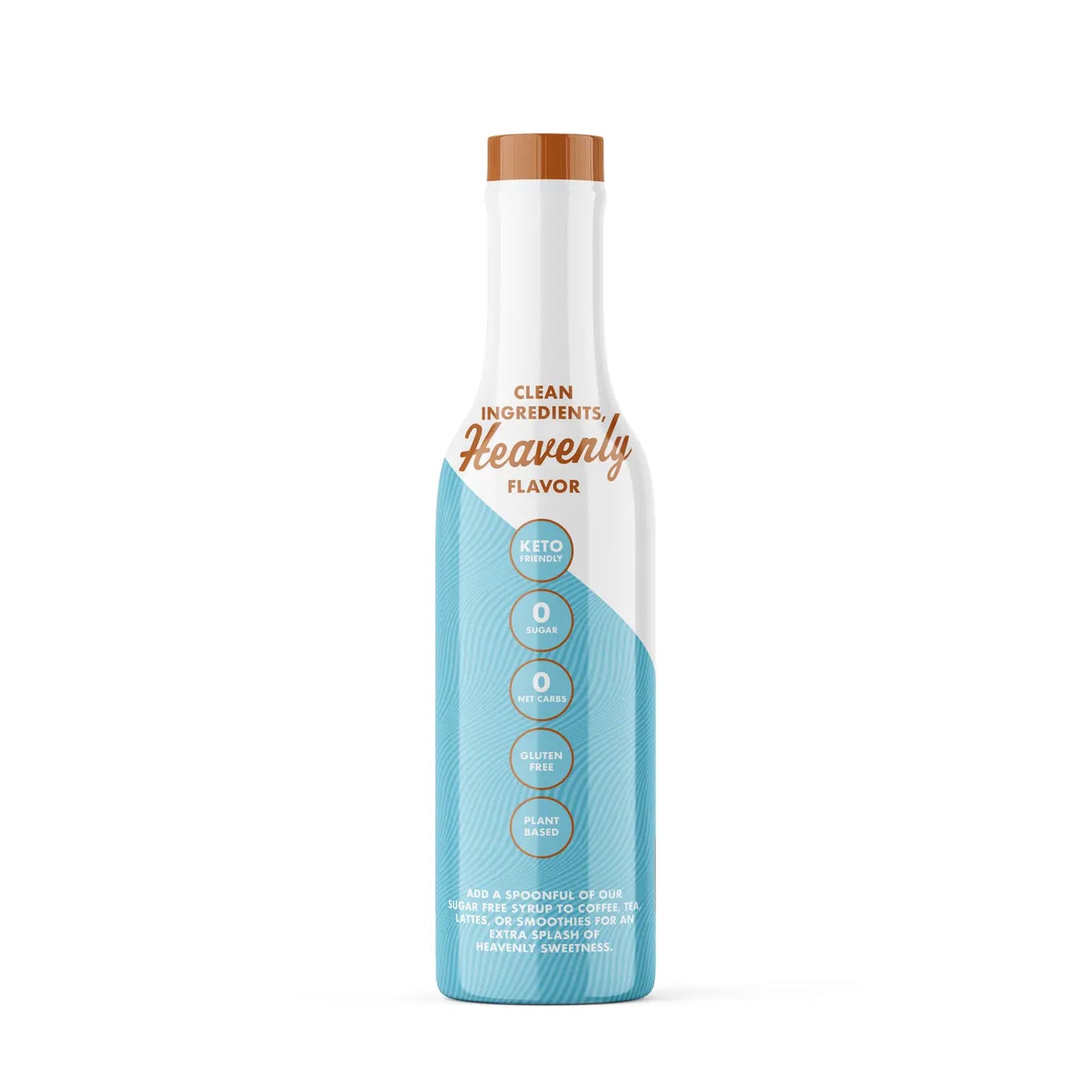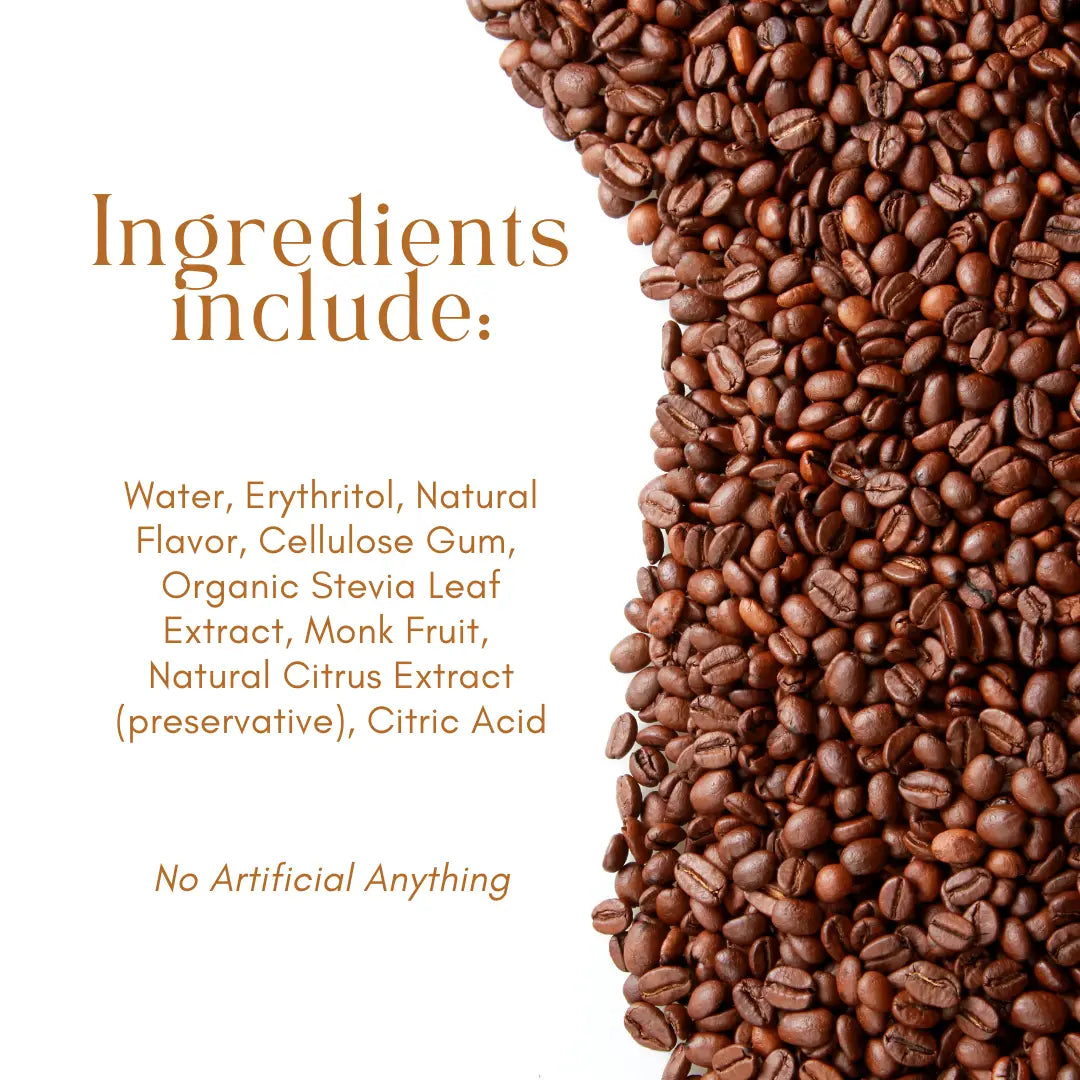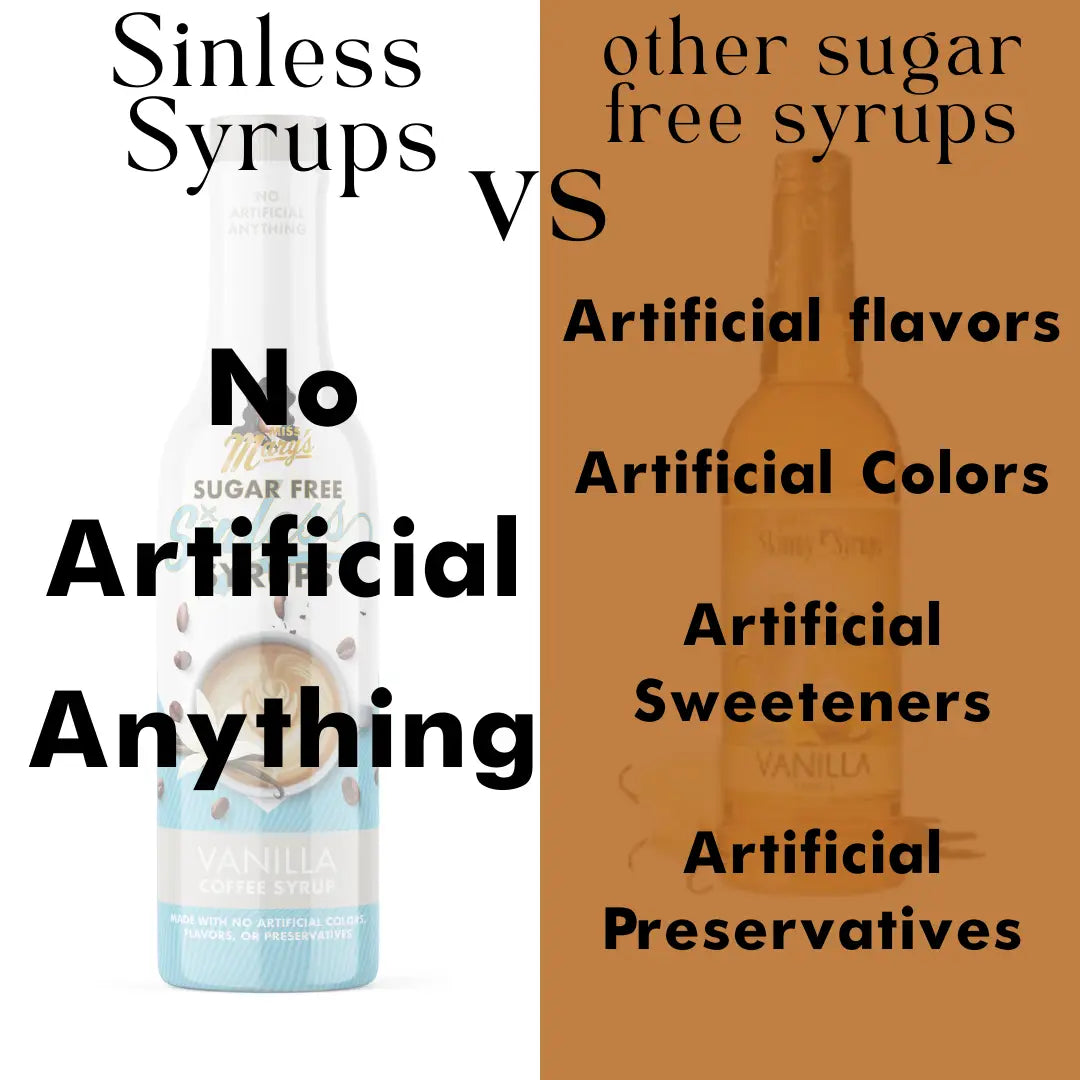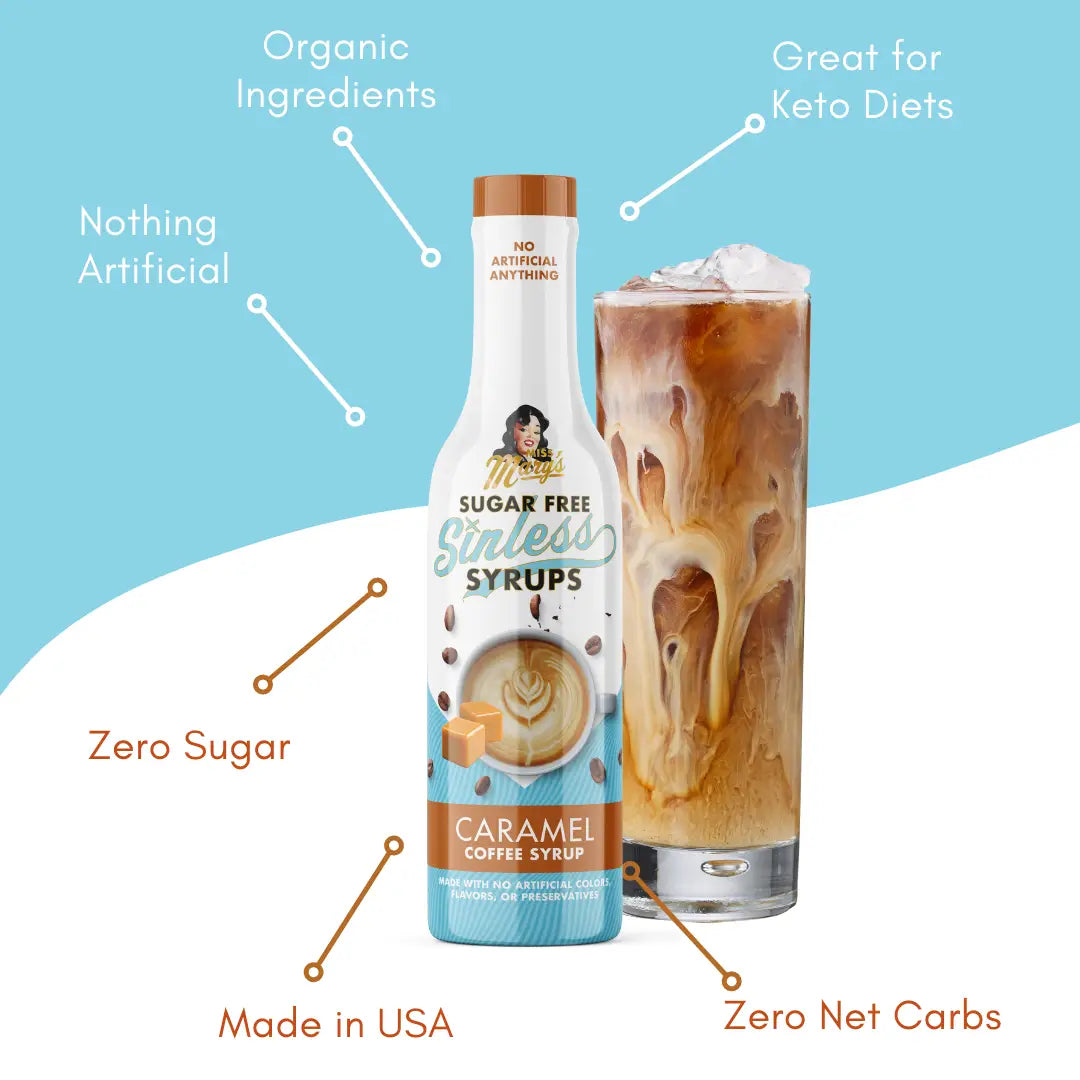 Thank you so much for supporting my small business.