Dr Berg
Regular price
$42.40
Sale price
$32.99
Unit price
per
Sale
Sold out
𝗧𝗛𝗘 𝗦𝗘𝗔❜𝗦 𝗚𝗥𝗘𝗔𝗧𝗘𝗦𝗧 𝗚𝗜𝗙𝗧 𝗧𝗢 𝗛𝗘𝗔𝗟𝗧𝗛 - Our organic sea kelp is sourced from the coasts of Iceland and manufactured here in the U.S.A. Sea kelp is one of the best natural sources of iodine, which is essential for healthy thyroid function, balanced hormones and overall well-being. Each capsule is packed full of health-boosting vitamins, minerals and antioxidants.

𝗡𝗘𝗪 𝗘𝗡𝗛𝗔𝗡𝗖𝗘𝗗 𝗙𝗢𝗥𝗠𝗨𝗟𝗔 - Sea Kelp Enhanced is a new health-boosting formula that combines three unique types of algae only found in the pristine waters of Iceland. These algae include organic sea kelp (also known as laminaria), organic blue-green algae and wildcrafted red algae.

𝗖𝗢𝗥𝗥𝗘𝗖𝗧 𝗜𝗢𝗗𝗜𝗡𝗘 𝗗𝗘𝗙𝗜𝗖𝗜𝗘𝗡𝗖𝗜𝗘𝗦 - A single capsule of Sea Kelp Enhanced a day gives you 99% of your daily nutritional needs for iodine. Adding our Sea Kelp to your diet promotes normal and healthy iodine levels to help keep your thyroid functioning optimally. Sea kelp is also rich in the amino acid tyrosine, another essential nutrient for thyroid hormone production.

𝗩𝗜𝗧𝗔𝗟 𝗖𝗔𝗥𝗗𝗜𝗢𝗩𝗔𝗦𝗖𝗨𝗟𝗔𝗥 𝗦𝗨𝗣𝗣𝗢𝗥𝗧 - Sea kelp contains certain beneficial nutrients that may help support the health of your heart and blood vessels. All three types of kelp found in Sea Kelp Enhanced are excellent sources of fiber and contain omega-3 fatty acids—both of which are great for promoting normal LDL cholesterol levels and supporting a healthy heart.
Share
View full details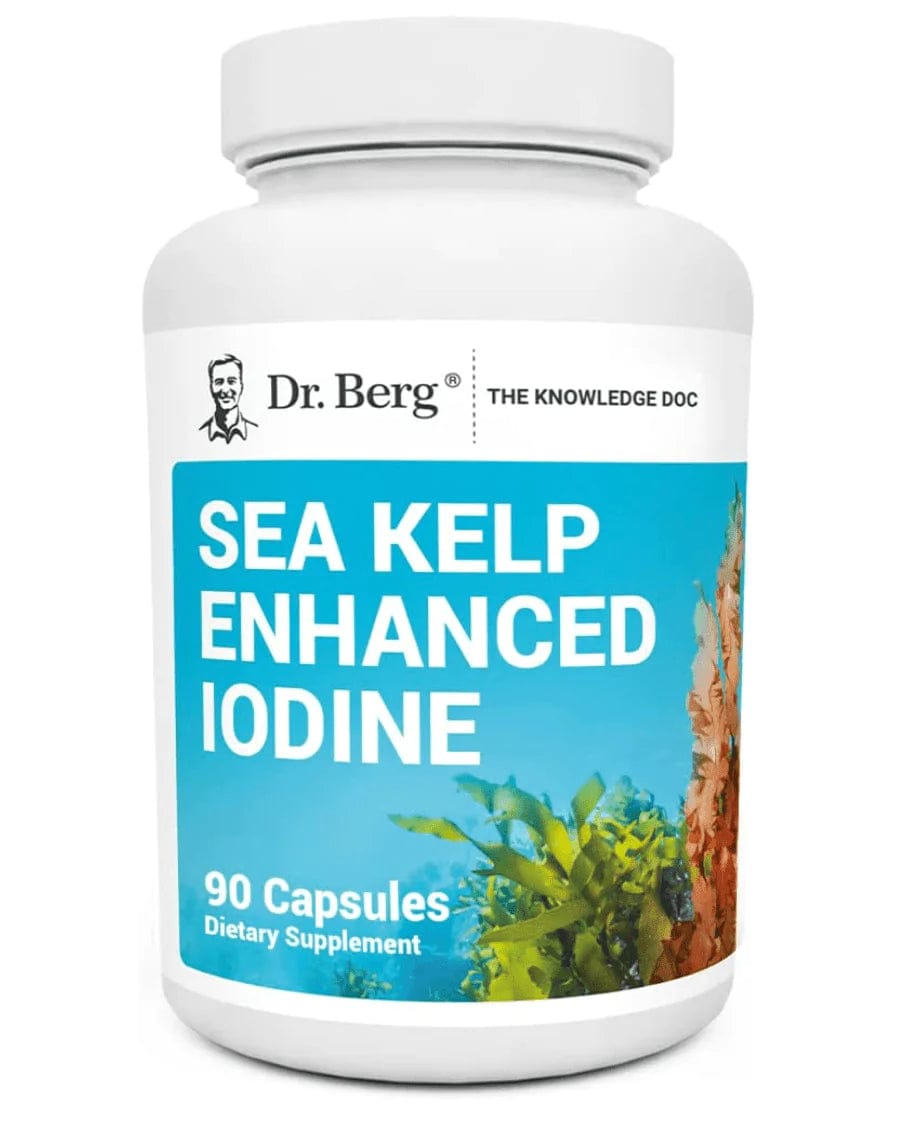 Thank you so much for supporting my small business.