Dr Berg
Regular price
Sale price
$23.99
Unit price
per
Sale
Sold out
Dr. Berg Kids Chewable Multivitamin is suitable for kids ages 4 and up and is perfect for enhancing your family's nutrition on a busy family schedule.
Our unique formula contains a powerful combination of high-quality vitamins, minerals, trace minerals, and superfood extracts. Easy-to-chew wafers offer a convenient source of nutrition—wherever your kids go!
Most kids' multivitamins don't contain trace minerals and are made with low-quality nutrients that can't be absorbed efficiently.
We formulated Dr. Berg Kids Chewable Multivitamin to provide a comprehensive blend of essential nutrients to boost your child's nutrition and give you peace of mind.
And, what's more, Dr. Berg Kids Chewable Multivitamin delivers a daily dose of superfoods. Each serving is loaded with our proprietary wholefood blend made from premium-quality spinach, broccoli, carrot, beet, tomato, shiitake mushrooms, apple, cranberry, orange, blueberry, and strawberry
Share
View full details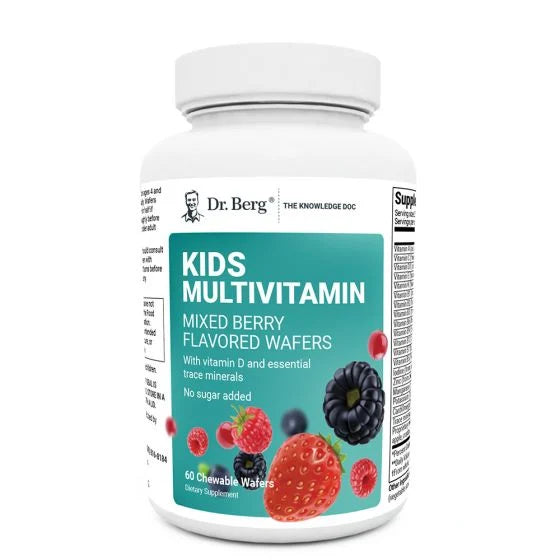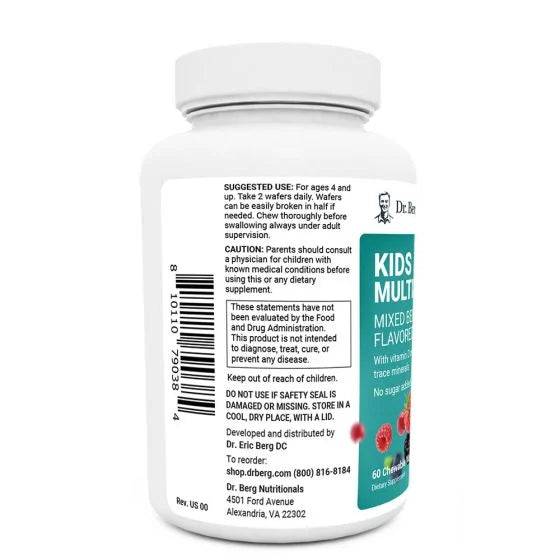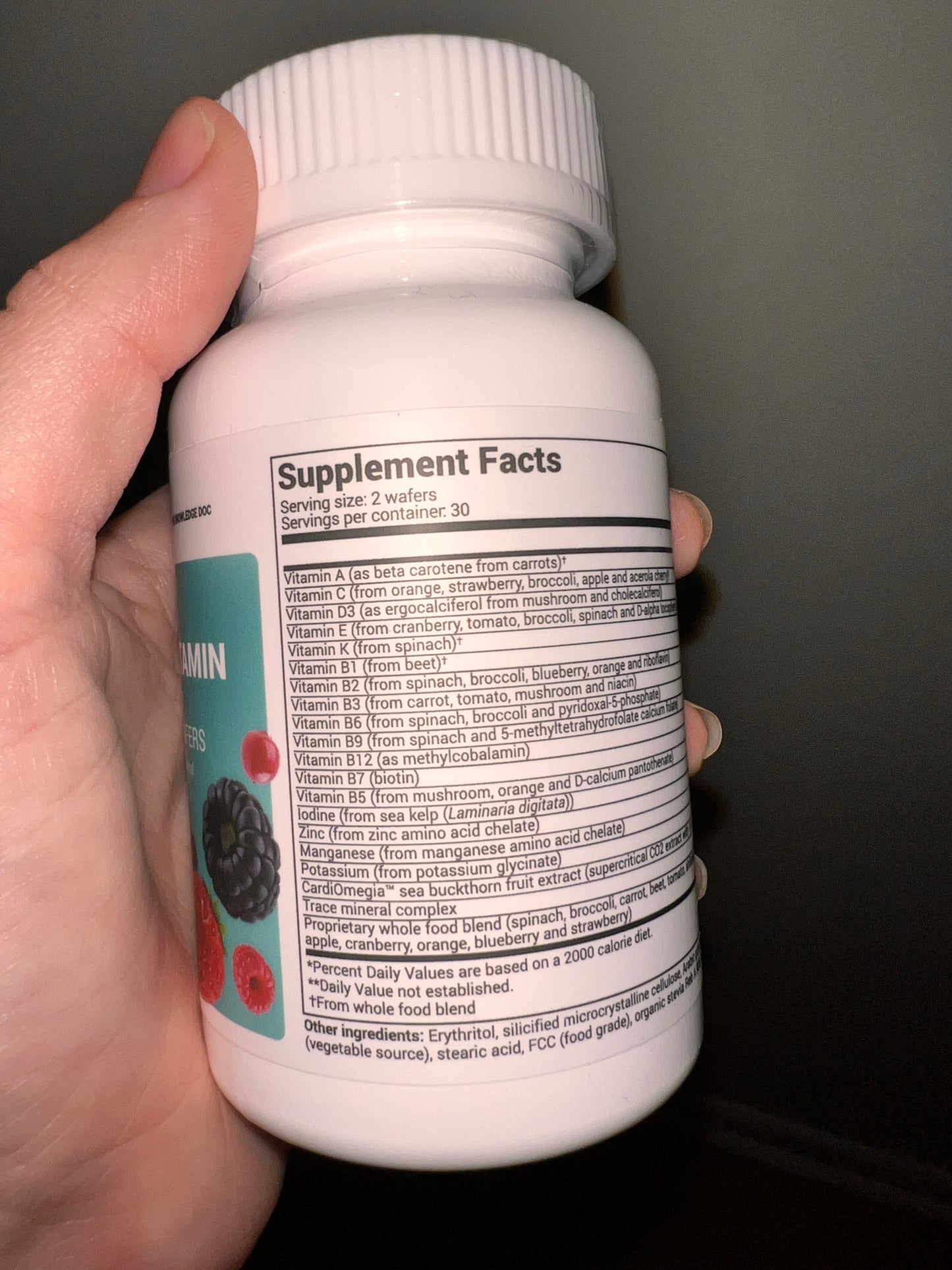 Thank you so much for supporting my small business.