Dr Berg
Regular price
Sale price
$20.99
Unit price
per
Sale
Sold out
BECOMING ELECTROLYTE DEFICIENT IS EASIER THAN YOU THINK
The average adult needs at least 4700 mg of potassium daily. To put this in perspective, you'd have to consume more than 11 bananas or seven to ten cups of potassium-rich vegetables every day to meet your daily requirement. If you exercise, your daily requirement may be even higher.
And that's only one essential electrolyte mineral—you also need magnesium, sodium, calcium, chloride, and a variety of trace minerals.
With many people struggling to meet daily electrolyte requirements, it's no wonder why they feel worn down.
REPLENISHING ELECTROLYTES IS HARDER THAN YOU THINK
You might be surprised that most electrolyte sports drinks contain less than 5% of your daily potassium requirement per serving.
You'd have to drink gallons of sports drinks just to meet your daily requirement. That also means ingesting a massive amount of sugar!
FINALLY, AN ELECTROLYTE SUPPLEMENT MADE WITH YOUR HEALTH IN MIND
Dr. Berg Electrolyte Capsules provide a convenient and easy way to replenish electrolytes—without needing sugary sports drinks. Each serving contains an incredible 875 mg of potassium. They're also packed with premium-quality calcium, magnesium, chloride, sodium, and our proprietary trace mineral blend.
Unlike other brands that use low-quality sodium chloride, also known as table salt, we source our sodium and chloride from only the highest-quality pink Himalayan sea salt.
Share
View full details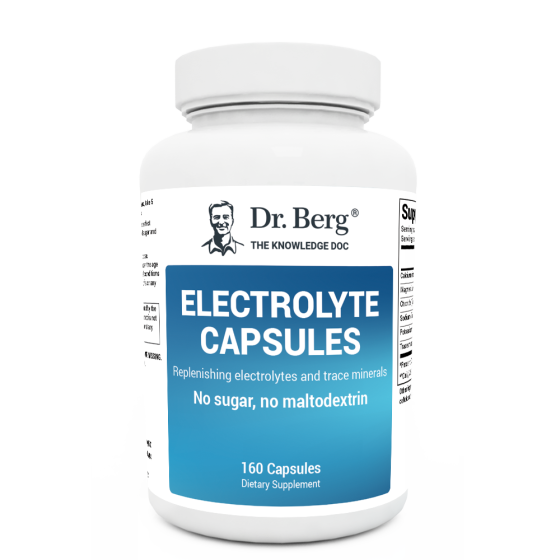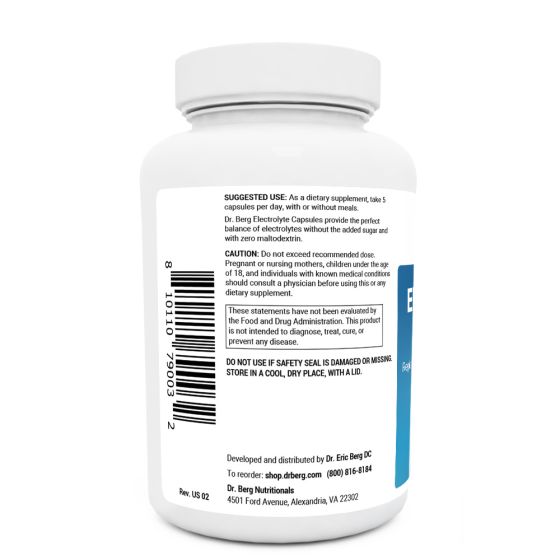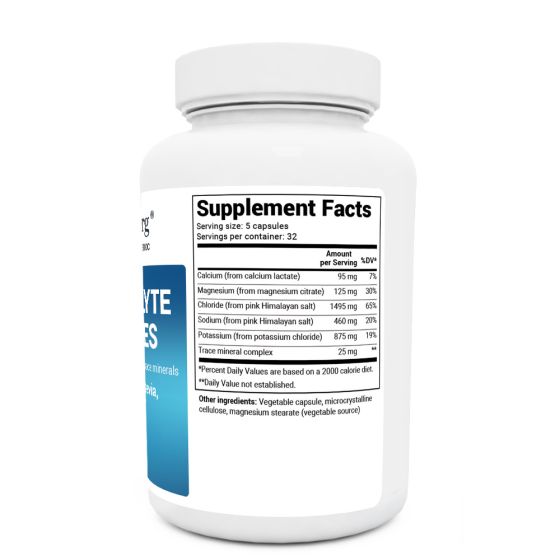 Thank you so much for supporting my small business.