Dr Berg
Regular price
$44.95
Sale price
$38.69
Unit price
per
Sale
Sold out
𝗦𝗧𝗥𝗘𝗦𝗦 𝗦𝗨𝗣𝗣𝗟𝗘𝗠𝗘𝗡𝗧 𝗙𝗢𝗥 𝗠𝗜𝗡𝗗 𝗔𝗡𝗗 𝗕𝗢𝗗𝗬 - Stress hormones exhaust the body and the mind when we're under pressure. Dr. Berg's Adrenal Stress Advanced Formula is designed to relieve the body by supporting normal hormone levels. It also speeds up the process of reducing stress by promoting "happy" mood signals. This product is stronger than the Adrenal & Cortisol Support - it's mainly for the burnt-out person who needs highly effective adrenal fatigue and stress support.

𝗕𝗘𝗔𝗧 𝗙𝗔𝗧𝗜𝗚𝗨𝗘 𝗔𝗡𝗗 𝗕𝗨𝗥𝗡𝗢𝗨𝗧 - If you've been feeling tired, sluggish, and just not like yourself, your brain may have too many stress signals and not enough happy ones. This adrenal supplement helps feed your body with the nutrients it needs to support good health and to be happy. Dr. Berg's adrenal cortisol support has the minerals, vitamins, and extracts to help you feel more relaxed in just a few days.

𝗛𝗢𝗥𝗠𝗢𝗡𝗘 𝗦𝗨𝗣𝗣𝗢𝗥𝗧 & 𝗠𝗢𝗢𝗗 𝗕𝗢𝗢𝗦𝗧 - This unique blend includes L-theanine and L-tyrosine, two hormones that support your brain. This adrenal support supplement also includes many nutrients such as our Vitamin C complex, which supports adrenal restore to produce normal hormone levels. Our Vitamin B5 complex also supports normal stress responses. Key trace minerals (like zinc, copper, and manganese) assist in promoting normal levels of hormones as well.

𝗖𝗢𝗡𝗧𝗔𝗜𝗡𝗦 𝗣𝗢𝗪𝗘𝗥𝗙𝗨𝗟 𝗔𝗗𝗔𝗣𝗧𝗢𝗚𝗘𝗡𝗦 - Along with all the other natural ingredients, adrenal and cortisol support contains herbal adaptogens, like ashwagandha, which help your body and nervous system relieve stress. This herb helps you stay calm while improving your energy levels at the same time! These adrenal health capsules help you recover from chronic stress, fast. Focus, energy, vitality, and a pleasant mood are now achievable with this adrenal complex.

𝗖𝗢𝗠𝗠𝗜𝗧𝗧𝗘𝗗 𝗧𝗢 𝗦𝗔𝗧𝗜𝗦𝗙𝗔𝗖𝗧𝗜𝗢𝗡 - If for any reason you're not happy with the results you experience within the first 30 days, we're happy to give you a refund! Simply send us a message. The refund will be processed as long as it is requested within 30 days of purchase. There is no need to return the product to us!
Share
View full details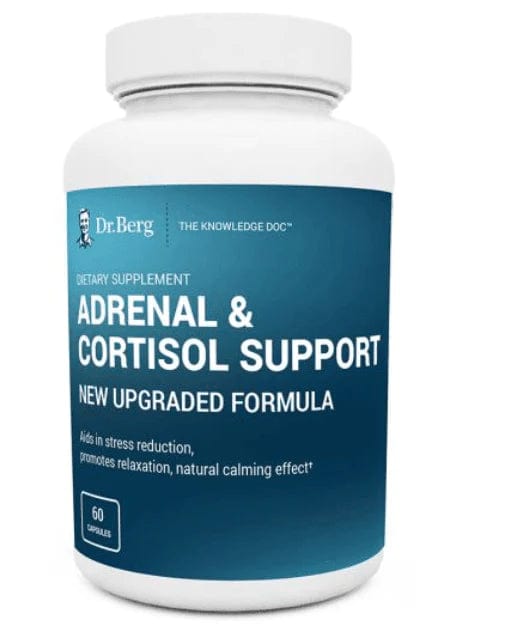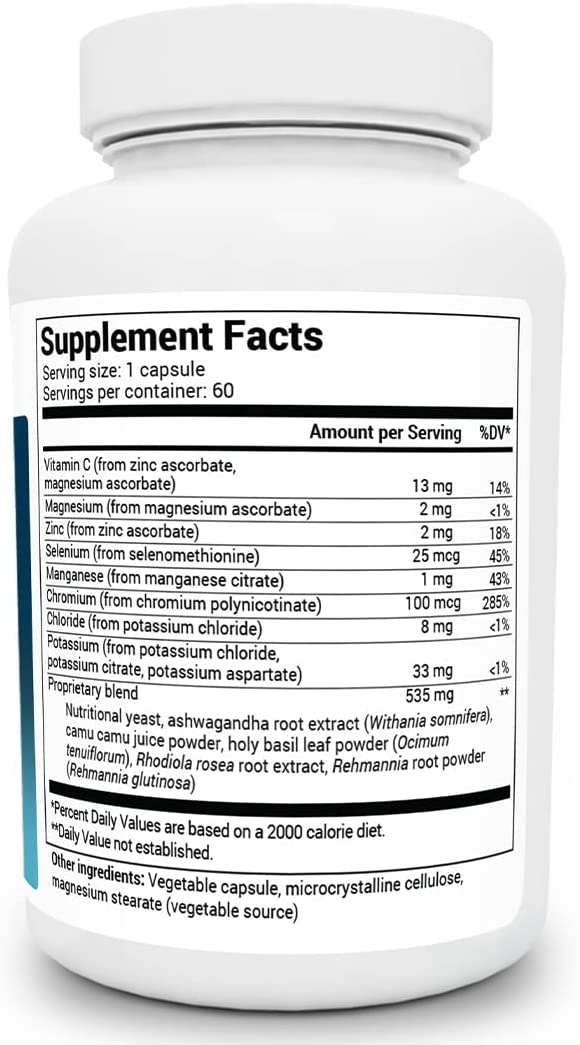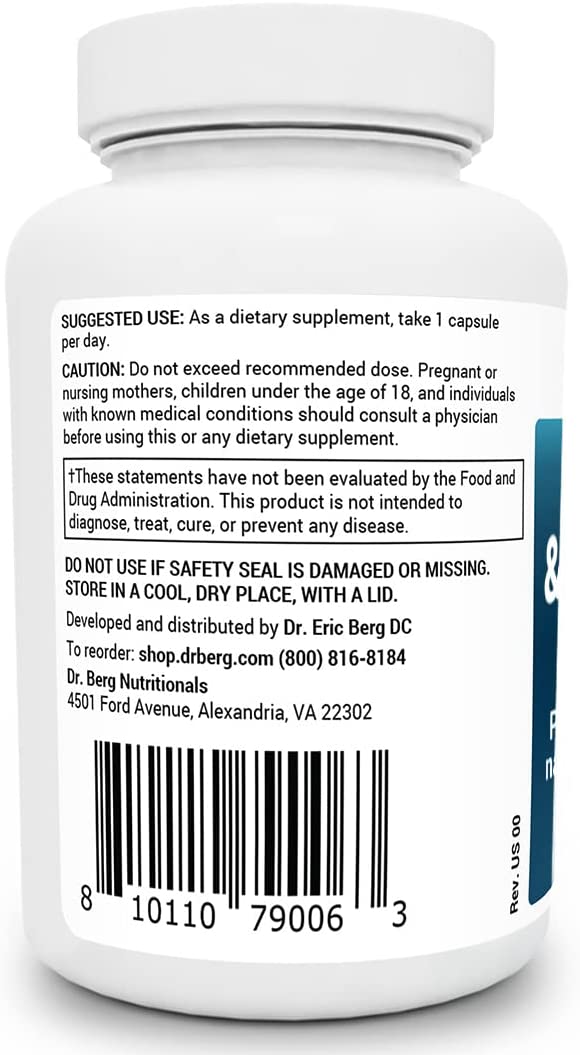 Thank you so much for supporting my small business.